links met veel dank aan de originele poster! CLICK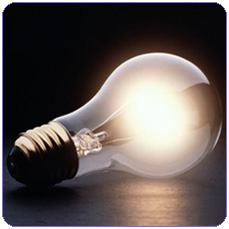 Not so exciting as it sounds.
Instead of updating the list of tutorials hidden far down a "Migrating from Liquid" thread I decided to start a new thread with the updated list.

Although the first 20 or so links take you to tips which are more directed towards migrants from Liquid, the following tips are of a more general character and can be useful for newcomers migrating from any platform.
As MC has so many ways of producing the same result, there may even be some tips that can make the seasoned MC users say, "Aha!"
Link01    Who am I?
Link02    About my Set-up (from tutorial 31 and on, my setup now runs MC 3.0.5)
Link03    Where is the timeline?
Link04    Now I have a timeline -  What next?
Link05    A simple mistake when capturing for the first time
Link06    Does MC have "Instant-save"?
Link07    HDV and the Long GOP" error - problem and solution
Link08    The Fast Menu "Hamburger"
Link09    Checking for duplicates and shared clips
Link10    Removing an Effect
Link11    Quick Dissolve
Link12    Very basic look at some Media Management
Link13    "Missing Black" error
Link14    Undo / Redo
Link15    Adding colour to your timeline
Link16    Customising your Timecode window
Link17    Layout flexibility
Link18    "Add-edit" similar to Liquid's "Razor Tool"
Link19    TitleDekoPro may be in your MC if you migrated from Liquid!
Link20    Source/Record track selection
Link21    Entering and exiting "Trim-Mode"
Link22    Opening Pop-up Monitors
Link23    Very basic Keyboard-mapping
Link24    Setting up the Timecode Display
Link25    Fluid Morph
Link26    Creating a simple slow-motion effect
Link27    Isolating a timeline track in the record monitor
Link28    Changing the picture on a thumbnail
Link29    Emulating the Liquid Timeline
Link30    Shorten and stretch audio tracks
Link31    Timeline set-up and adding tracks
Link32    The Superbin - very basic introduction
Link33    Adjusting the thumbnails in bins
Link34    Using "Source/Record" Toggle  to view audio tracks
Link35    2 methods of copying and pasting clips
Link36    Restrict the movement of clips when moving them between tracks
Link37    Adding "Black" as opposed to "Fillers"
Link38    Mapping the "Toggle Source/Record" button
Link39    Resizing Timline tracks
Link40    Selecting timeline to the left/right of the cursor  
Link41    Audio gain and Keyframes                                 
Link42    Simple Vignette created by the Paint Effect 
Link43    My thoughts about getting from MC to DVD or Blu-Ray 
Link44    Saving and Sharing a newly created Effect          
Link45    AMC and DVDitPro HD (AvidDVD) part 1 of 6       
Link46    AMC and DVDitPro HD (AvidDVD) part 2 of 6       
Link47    AMC and DVDitPro HD (AvidDVD) part 3 of 6       
Link48    AMC and DVDitPro HD (AvidDVD) part 4 of 6       
Link49    AMC and DVDitPro HD (AvidDVD) part 5 of 6       
Link50    AMC and DVDitPro HD (AvidDVD) part 6 of 6
Link51    Stretching an Audio track (adapted from Link30)
Link52    Squeezing an Audio track (adapted from Link30)
Link53    Changing Language can cause MC to hang.
Link54    Paint-a-path with AvidFX – Part 1
Link55    Border around Record Monitor flashes when playback starts
Link56    Using "Match Frame Edit"
Link57    Paint-a-Path with AvidFX – Part 2
Link58    Fading a Title Clip - 2 methods                          
Link59   Drag & Drop to create Sub-clips               
Link60   AvidFX Text Tool - Part 1                         
Link61   BCC Optical Stabiliser Filter                    
Link62   Moving the Source-monitor Track-selector!
Link63   A few Keyboard Shortcuts
Link64   Reverse Effect                                         Added January 14th
Link65   5 More Keyboard Shortcuts                      Added January 16th
Link66   The SubCap Generator - Entering Japanese Text                    Added January 18th
Link67   The SubCap Generator 2 - Exporting a SubCap to AvidDVD     Added January 18th
Link68   Audio - 2 - Manually adjusting the Gain                              NEW! January 21st
Link69   Audio - 3 - Automatically adjusting the Gain                       NEW! January 21st